Background
Stray loss is mainly caused by leakage flux from winding, but structures closer to the winding will tend to be affected easier by leakage flux.
The ratio of stray loss relative to all losses may not necessarily be large but heat is generated in certain areas and may become an issue in the operation of transformers. In particular, stray loss occurring in the core tends to have effect on not only the core, but insulated items that construct the core, and may result in degradation of insulating oil due to burnout. Stray loss of the core is physically iron loss, but the cause is not the main magnetic flux in the core.
Categorically, it is considered stray loss as it is evaluated from short circuit tests in the actual machine test and because it is caused by leakage flux from winding (Fig. 1).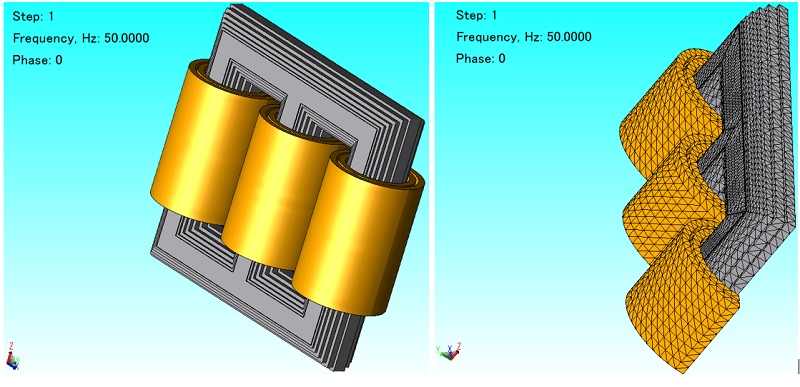 Fig. 1 Three phase transformers and 3D mesh in JMAG
Realization
The short circuit modeling is performed to evaluate stray loss and obtain stray loss distribution in the core close to the winding. Grain oriented laminations are used in the transformer core and it is modeled in the JMAG (Fig. 2).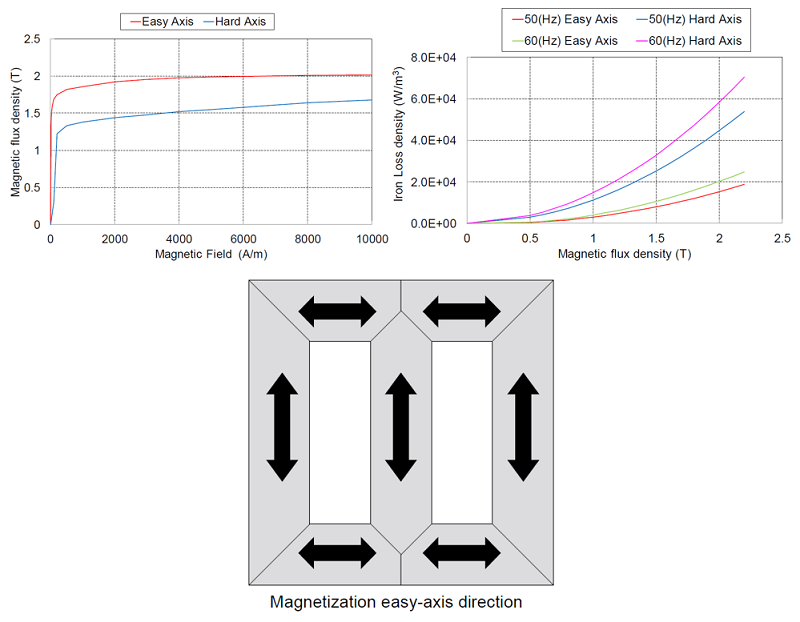 Fig. 2 B-H curve and iron losses curves in easy and hard axis (top) and easy axis direction in the laminations (bottom) – hard axis is perpendicular to easy axis direction
Result
Fig. 3 show eddy current distributions, hysteresis iron losses density and eddy current loss density. Eddy current losses is much higher because of large induced eddy currents in the solid configuration of lamination for leakage flux. JMAG simulations show the ability to calculate stray losses in 3D for electrical devices.
Fig. 3 Eddy current distribution in the core close to the winding - Hysteresis losses density in the core close to winding - Eddy current losses density in the core close to winding