Background
The main objective of work is performance analysis of a single sided linear induction motor with consideration of translational motion (Fig. 1). For this purpose, a 2D time transient analysis in JMAG is performed to calculate thrust forces at different speeds. Large air region area is considered around the moving part (primary) to take into account end effects fields.
Realization
Accurate modeling of linear induction motor in JMAG is first step in simulation. Moving parts and stationary parts should be determined in the model. The sliding mesh is modeled in JMAG to simulate linear motion in JMAG. Optimum size for air region is considered around the model for accurate modeling of end effects and minimum number of mesh elements.
Results
Thrust force with and without time reduction technique in JMAG is shown (Fig. 2). Using time reduction technique in JMAG makes simulation time to be shorter and reach steady state thrust force faster. Average steady state thrust force versus speed is shown in Fig. 3.
Magnetic flux distribution is shown in Fig. 4, which end effects flux leaks outside of moving part core in opposite direction of motion.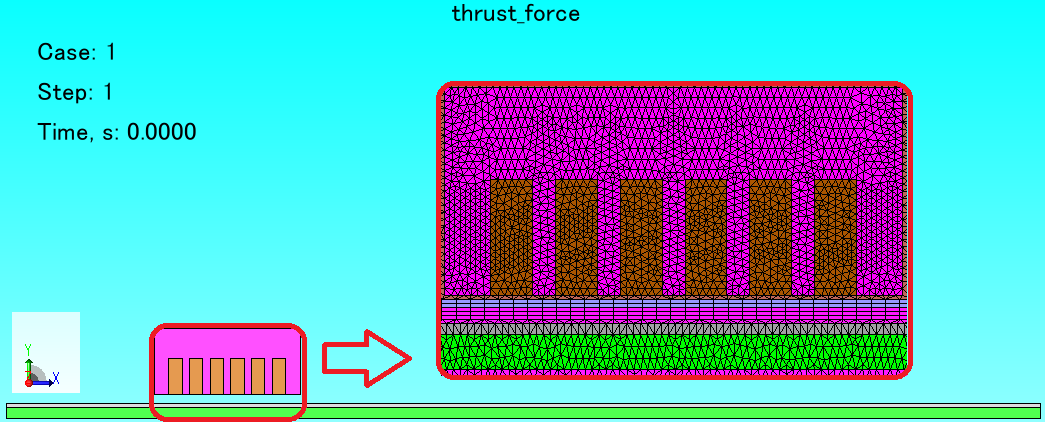 Fig. 1 Linear induction motor with mesh in the air gap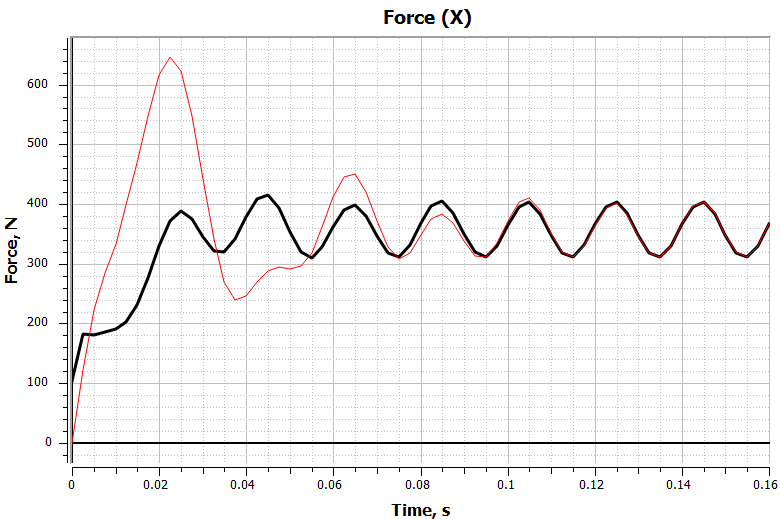 Fig. 2 Thrust force versus time without time reduction technique (red line) and with time reduction technique (black line)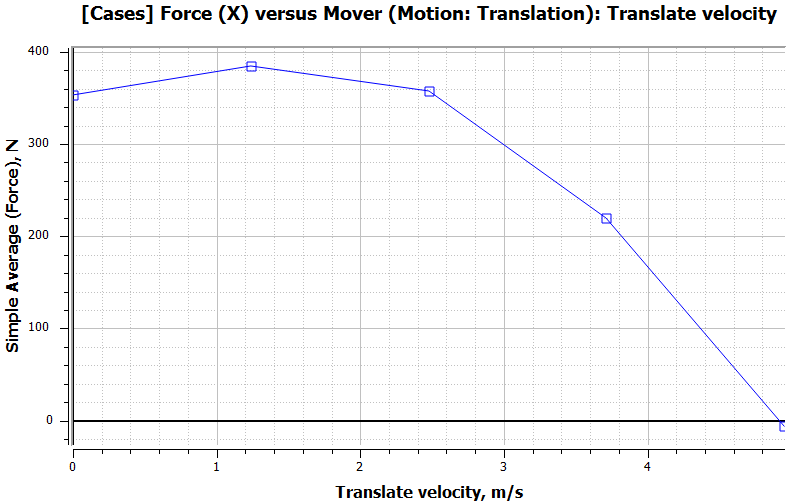 Fig. 3 Average thrust force versus speed

Fig. 4 Magnetic flux distribution – leakage flux caused by end effects is shown