Location

:

Heilbronn University of Applied Sciences, Germany
Dates:
October 13th & 14th, 2022
Training fees:
FREE
---
Objective
The objective of this training is to give new JMAG users a general overview of JMAG Designer. From the creation of the shape to the analysis of results, all basic functions will be explored. Some general application examples and exercises will be used during the training. During the second day, the participants will learn about additional specific topics in order to improve their use of JMAG. The training will be a mix of theory and exercises.
Audience
Beginners as well as people who have first experience with JMAG who want to learn a methodological approach to use this simulation software.
Language
German, additional English explanations are possible.
Registration deadline
The registration will be closed by October 3rd, 2022.
Number of seats
25 seats maximun available.
---
Program
October 13th, 2022
9:00-10:00 | Part 1

Introduction and General presentation of JMAG
Electric Motor Modelling:
CAD Modelling
Material Modeling
Condition Setup
Mesh Modelling
10:00-10:30 | Coffee Break
10:30-12:00 | Part 2
Winding Editor
Calculation Settings & Postprocessing
Script features
Parametric modeling
12:00-13:00 | Lunch
13:00-13:30 | Laboratory visit (optional)
13:30-14:00 | Introduction to JMAG-RT
14:00-16:00 | Exercises
October 14th, 2022
9:00-10:30 | Motor Advanced Analysis – Part 1

Introduction to JMAG 20/20.1/20.2 New Features

New JMAG express
Integration study
Other Features 

Efficiency maps in JMAG

Speed Mode
Drive cycle analysis
Accuracy Mode
10:30-11:00 | Coffee break

11:00-12:00 | Motor Advanced Analysis – Part 2

Co-simulation JMAG/PSIM for model-based design

Introduction to PSIM
Demo
12:00-13:00 | Lunch

13:00-14:30 | Exercises 

14:30-15:00 | Conclusion and discussions

---
Instructor
Ahmed Shoeb, Electromagnetic Simulation Engineer
Ahmed received is master graduated specializing in Finite element method simulations. Currently, he is working as Electromagnetic simulation engineer at Powersys SARL since April 2019. Responsible for the supervision and the support of customer projects using JMAG software developed by JSOL corporation in Japan. In addition he is in charge of customer trainings, webinars and the conduction of simulation studies.
Licensing & Computers
The Heilbronn University of Applied Sciences will gently borrow a computer to each participant. Temporary licenses for JMAG & PSIM will be provided for the duration of the course.
Venue
Heilbronn University of Applied Sciences
Campus Künzelsau | Department of Electrical Engineering
Room A115 | Building A
Daimlerstraße 35
D-74653 Künzelsau
GERMANY
Organizers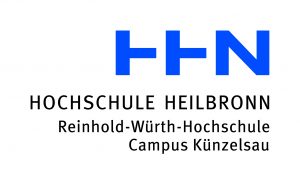 Contacts
Mr. Ahmed Shoeb, Electromagnetic Simulation Engineer
Phone: + 49 (0)1 60 95 50 54 87 | Email: a.shoeb@powersys-solutions.com
Mr. Martin MICHELS, Director Central & Eastern Europe
Phone: + 49 (0)1 52 02 17 62 23 | Email: m.michels@powersys-solutions.com
---
General conditions for training:
Please register as early as possible if you plan to attend the training. As soon as the minimum of participants is reached, POWERSYS will confirm the course. The registration to the course includes the lunches and coffee breaks. Participants will have to pay 100% in advance before the course.
Cancellation can be made according to POWERSYS' General Conditions for courses: In case you cannot attend the course after having registred, please contact us as soon as possible at marketing@powersys.fr
Please note that POWERSYS will not reimburse any travel and/or accommodation expenditure in case of cancellation of the course. We recommend you to make your travel arrangements once the course is confirmed. For French participants: POWERSYS est enregistré en tant que prestataire de formation (auprès du Préfet de la Région Provence-Alpes-Côte d'Azur sous le numéro 93 13 13256 13). Une convention de formation peut être établie sur demande avant la date de formation.
Contact for any additional information: Please feel free to contact us for any further information marketing@powersys.fr