The easier and faster way to design the control of your power converter.
SmartCtrl, the control designing tool for power electronics, release its new version 4.0, with an enhanced equation editor and improved digital control module.
New Equations Editor
This built-in function supports the definition of customized plants and sensors transfer functions.

Multiple transfer functions can be plotted at the same time to compare the results.

Sensitivity analysis can be performed for any of the parameter of custom model.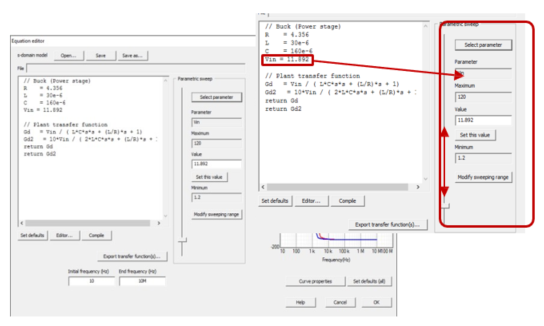 The key features of the Digital Control module are the following:
Digital effects (DEFs) such as sampling frequency, DPWM delays, and rounding effects due to the limited bits number of ADC and compensator coefficients are considered.
New Bode plots considering DEFs are shown.
Sensitivity analysis of DEFs can be performed.
The designed digital compensator can be exported to PSIM in z-domain format.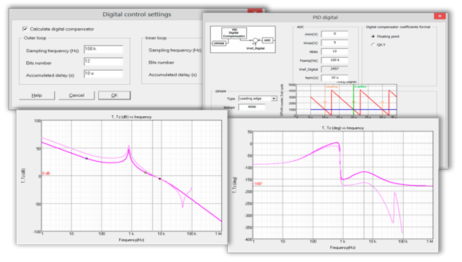 Digital Control design
Digital control design in SmartCtrl; compensator is calculated directly in digital domain (z-domain).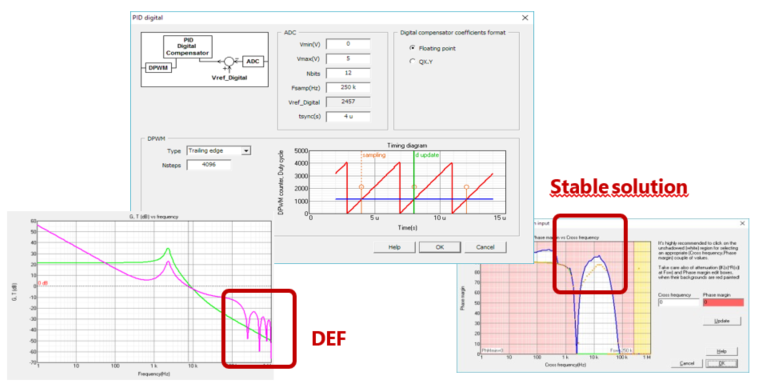 Simulate the final design with a single click: SmartCtrl is seamlessly integrated with PSIM simulator. SmartCtrl automatically generates a ready-to-simulate PSIM schematic, containing the complete circuit, including the power stage and the control circuit. With just one click on the PSIM's logo, one can export the entire circuit and simulate it. Therefore, the simulation of the complete circuit designed in SmartCtrl can be performed in PSIM without the user having to draw any schematic: go straight from SmartCtrl design to Simview.