Don't waste anymore time to design bidirectional conversion stages from kW to MW: non-isolated DC/DC and 3-phase DC/AC!
Powerforge provides you the first Computer-Aided Engineering platform dedicated to power converter design and multilevel technology exploration.
Design cutting-edge converters
Thanks to multidisciplinary integration of electric, magnetic and thermal parameters early in the design process, PowerForge empowers development teams with a unique tool for designing lighter, smaller and more efficient converters in record time.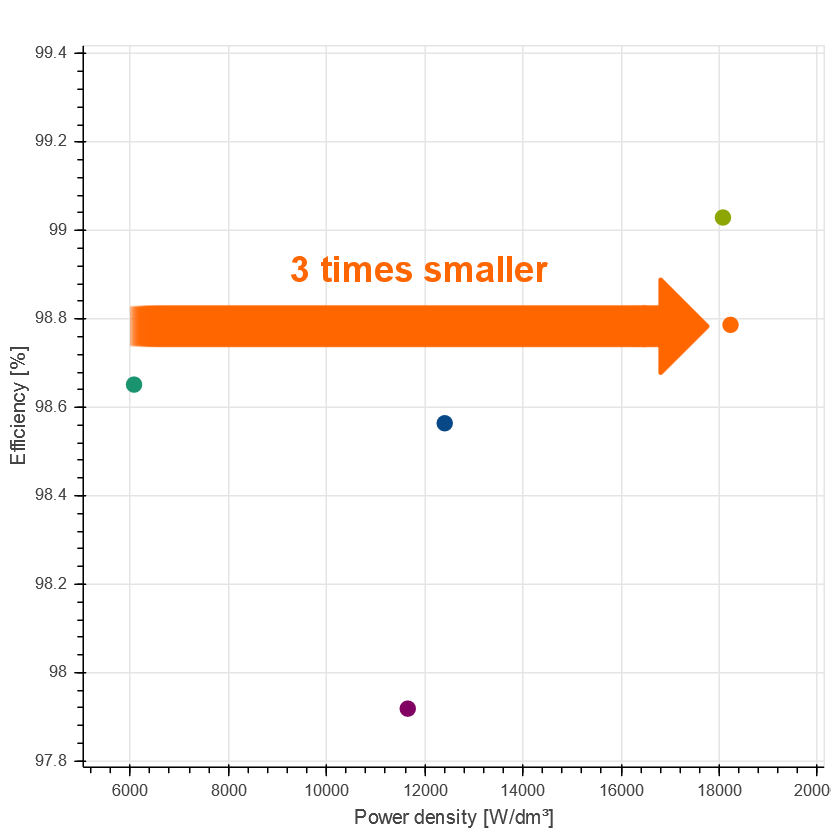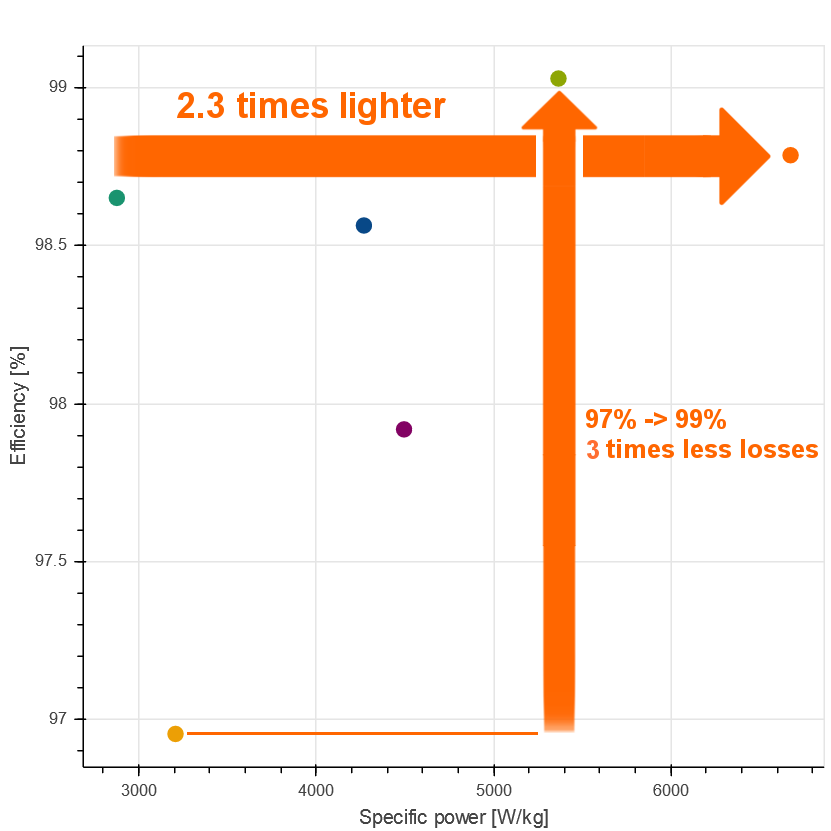 Reduce time-to-market
Get a performant and differentiated power converter is one thing. But in a competitive environment you also need to bring it to market rapidly. PowerForge will allow you to shorten your development cycles. Thanks to its automated designs and native support for different multilevel topologies (NPC, Flying Capacitor) and interleaved parallel cell, transition and comparison between well-known 2-level and advanced multilevel topologies will be effortless and quick.

Streamline your design workflow
Centered around the engineer's workflow, PowerForge offers a seamless experience from product specification stages to trade-off of most complex multilevel topologies and sizing of passive and active components.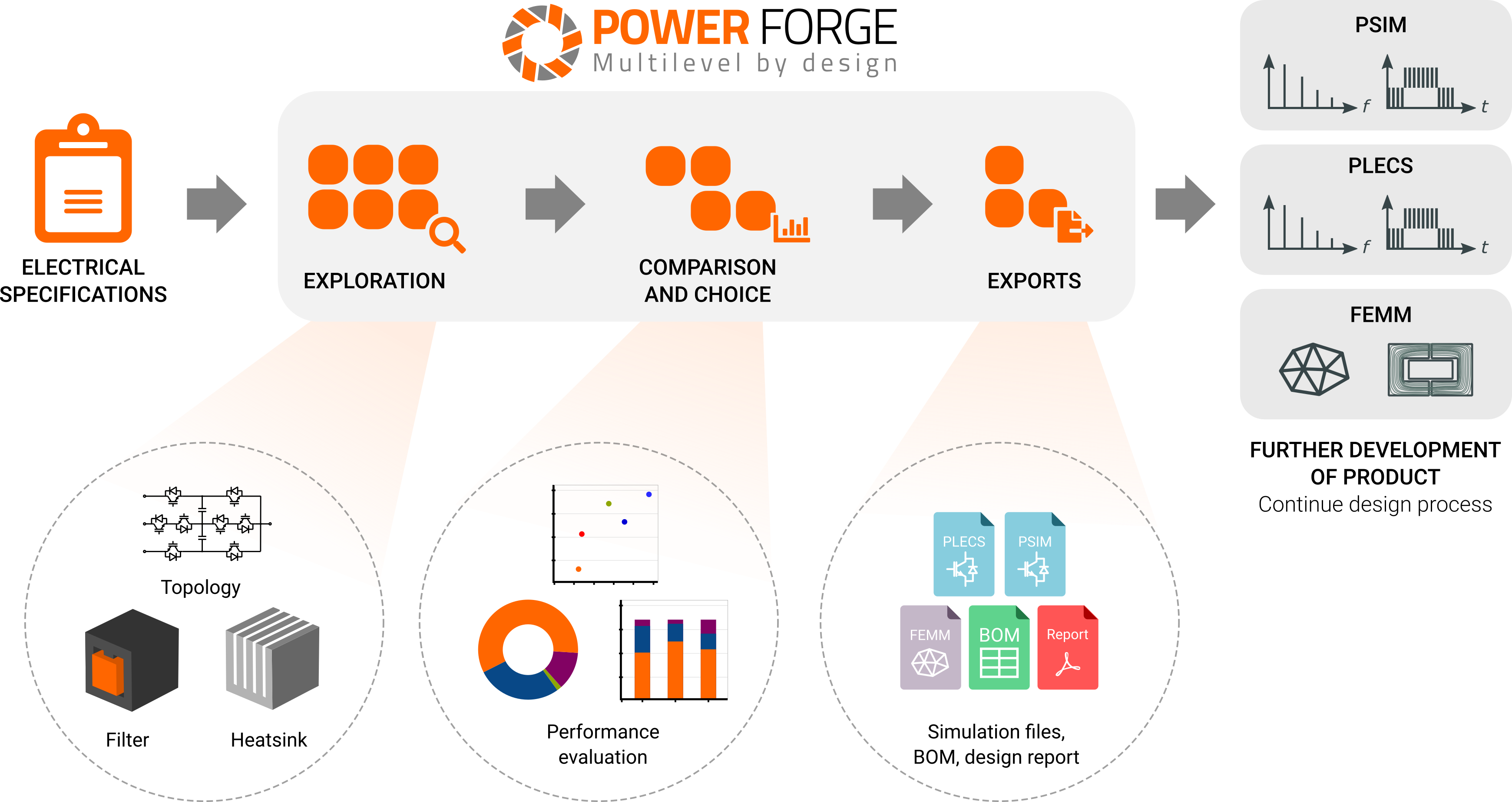 View the video to see how you can interface easily PowerForge with PSIM.